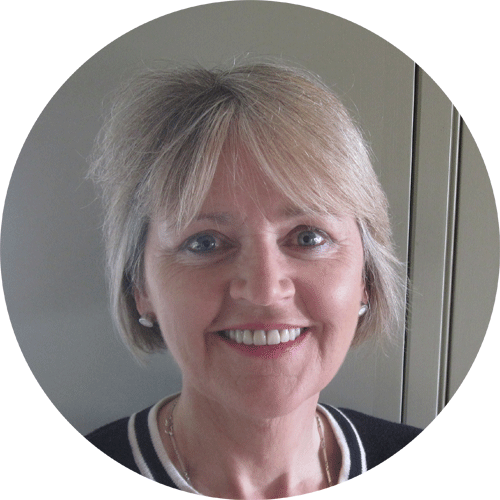 I have been working directly with clients since 1995 and in private practice since 1999.  I am qualified as a UKCP registered psychotherapist in 2003. EMDR Europe Accredited Consultant since 2014. Clinical Supervisor since 2004.
Services and specialisms
While I offer a full range of counselling and psychotherapy services, I have a special interest in post-traumatic stress disorder (PTSD) and complex traumas, and am an EMDR Accredited Consultant.
I see all kinds of people...
People with problems related to traumatic experiences in childhood, such as abandonment, neglect, illness and loss.
Adults who find it difficult to form and maintain relationships, for example, with issues around divorce, domestic violence, depression, anxiety or anger management.
Clients who struggle in a stressful workplace, which can result in physical and mental fatigue.
People who are suicidal, who may have identity issues or unprocessed traumatic memories.
Clients who feel their life has become meaningless and lacking in purpose.
Parents who have difficulties parenting their children, who are experiencing chaos or rigidity in their daily lives.
Those experiencing pain and medically unexplained symptoms.
People going through panic attacks and performance anxiety.
Approach
Over the past 20 years my theoretical approach has evolved due to a variety of influences, and trainings. I have developed an Integrative approach which focuses attention on how an individual's early life experiences can have a profound impact on their social as well as emotional development.
How a person's well being can be constricted and stunted by neglectful or inadequate parenting, which influences their ways of thinking and perceiving the world throughout adulthood. The impact of unprocessed traumatic and overwhelming life events can be so easily blocked off (dissociation) from awareness and can surface much later in adulthood in some surprising ways.
Somatic illnesses, such as migraines, low back pain, fibromyalgia, bowel problems etc. can be associated with early experiences of loss, abuse, neglect and abandonment.
I have therefore integrated an EMDR model of therapy which addresses the PAST, PRESENT & FUTURE within an Adaptive Information Processing (AIP) framework which addresses how trauma becomes an embodied experience, and needs to be worked through the body in order to be released and eventually reintegrated in a more adaptive and healthier way.
The models of therapy that still inform my practice are based around the Humanistic, Sensorimotor, relational psychoanalytic and Ego State models.
I hope to keep adjusting and adapting my practice according to the needs of each client and informed by my ongoing professional development.
I draw my theoretical understanding from a variety of models, including relational psychoanalytic, humanistic, ego-state therapy and sensorimotor psychotherapy.
I have also adapted and adjusted my model and practice of counselling and psychotherapy, as a result of my ongoing learning and work experience.
Interests
During 2014-2016 I attended a poetry course facilitated by the poet John McCullough who is based in Brighton. The programme was very enjoyable and the group explored a wide variety of poets and their particular styles. We looked at the various techniques that the poets used both in the construction of their poems as well as their use of : metaphors, similes, alliteration, assonance and punctuation. Each member of the group was required to write and submit their own poems for critical analysis and feedback. This process was very informative although quite exposing at the same time.
I noticed that my original poetic endeavours became less fluid and my creativity was stifled, due to the well -known axiom: 'the more you learn the less you know.'
I found John McCullough a most engaging teacher and would really recommend reading his recent collection of poetry entitled Spacecraft.
I hope to reengage with writing poetry in 2017 once I have allowed material to find a new cosier home within myself.
I have developed an interest in longer distance walking over the summer of 2016, and trained for the 'Arundel to Brighton Walk' which took place in September, in aid of cerebral palsy. It was a challenging route but so immensely rewarding to walk across the South Downs Way with really enthusiastic and committed people. I hope to do it again next year!
I recently facilitated a weekly course in 'Understanding How Affect Regulation in Attachment Theory Can Support a More Collaborative Learning Environment in the Classroom' 2015-16 in West Sussex secondary school, for 4 groups of teaching assistants.
I have become much more aware of how all life experiences are embodied, and can manifest themselves through physical problems in the body, in particular through trauma and medically unexplained symptoms which can result in disease.
I have an awareness of how our dreams and our unconscious processes have a profound impact on our way of being in the world, and I am mindful of Carl Jung's work around primitive processes and the role of archetypes in our society.
Qualifications & Accreditation
My qualifications and accreditation include the following:
EMDR CONSULTANT Accreditation – EMDR UK & Europe (2014)
EMDR Accredited Practitioner – EMDR UK & Europe (2009)
Certificate in Clinical Supervision – Metanoia Institute (2005)
MSc in Integrative Psychotherapy – Middlesex University (2003)
Post Grad Diploma in Integrative Psychotherapy – Metanoia Institute (2003)
Diploma in Psychological Counselling – Roehampton College (1997)
Certificate in Pastoral Counselling – Surrey University (1990)
Clinical Nurse Teacher – London/ Guy's Hosp (1983)
State Registered Nurse – London/ Royal London (1979)
Courses
EMDR Consultants' Study day on January 21st.
I continuously work to develop my skills and areas of practice, and have undertaken the following courses:
When People Hurt Children: What Happens to their Brains Dr Martin Teicher 11th July London.
Toward an embodied self: SOMATIC METHODS for EMDR Practitioners 2 Day workshop London Oct 2016.
Looking through the eyes: EMDR & Ego state therapy across the Dissociative Continuum 2 day workshop  Oct 2016 London
EMDR TOOLBOX – Complex Trauma workshop 2 day Workshop October 2016 London
Trauma, Dissociation and Recovery PODS training day July 18th London 2015
EMDR Conference – Brighton. 20/21st Feb 2015.
I have also attended many other conferences related to EMDR therapy, Infant Mental Health issues, Trauma-related therapeutic interventions, seminars and workshops related to supervision.
EMDR Consultants' Training Workshop – 29th Nov London.

Working with Veterans using EMDR Dec 2104 London.

EMDR Consultant Training (2012)
EMDR Level 2 Working with Children & Adolescents (2011)
Why Psychotherapy Works – Mindfulness & Neurophysiology (2011)
The Treatment of Trauma in the Dissociated Client (2011)
Treating Adult Survivors of Childhood Abuse EMDR Protocols (2010)
Practitioner Skills for Eating Disorders (2010)
Nutritional Interventions for Eating Disorders (2010)
Eating Disorders and Obesity (2010)
Post Traumatic Stress in Preschool Children (2009)
New Paradigms in Psychotherapy Technique / Sensorimotor therapy (2009)
Psychological Trauma and the Body /Sensorimotor therapy (2008)
Psychological Trauma and the Child (2008)
Reflective Functioning on Parent Devlopment Interview (2007)
How to teach Baby Massage (2007)
Multidisciplinary Module in Parent-Infant Mental Health (2006)
I have facilitated seminars and workshops related to Parent & Infant Observations work. I have presented workshops related to Understanding and Treating Trauma and Understanding Attachment Styles from Infancy to Adulthood.
Other Experience
I supervise other counsellors and therapists for the past 10 years. I have recently commenced a course in Poetry Writing, which I hope to integrate into my psychotherapeutic practice, as another way of releasing creativity, which can assist in the process of emotional healing and growth.
I spent 7 years working in a psychiatric day unit as a counsellor and then trainee psychotherapist in Horsham Hospital 1997-2002. More recently, I worked as a volunteer for Surrey and Hampshire NHS trust in their Infant mental health team and helped to establish a Play & Learn Group Process during 2009-11. I have supervised counsellors in Berkshire and have supervised in a Children's centre in Surrey 2008-12.
I ran a weekly course in a school in West Sussex for teaching assistants entitled : Understanding how Affect Regulation & Attachment Theory can support a more Collaborative Learning Environment in the Classroom. 2015-16.
I have been supervising psychotherapists and counsellors since 2006 and I have been offering EMDR supervision since 2013.